THE DIGITAL AGENCY
We showcase your brand with digital content. Creative. Authentic. Smart.
As a digital agency for B2B marketing, we showcase customers' brands with digital content. In concrete terms, we develop and implement innovative ideas for stunning digital applications. Our clients have anywhere from 500 to 150,000 employees and come from a diverse range of industries.
We programme stunning content.
We serve as their specialist for touchscreen applications, multimedia installation, exhibition and event apps including audience response systems, feedback, agendas, event landing pages, mobile exhibition invitations, attendee registration, exhibition games such as touchscreen memory or quiz games, mobile product brochures, and more. No matter the size, the content or the target audience, our mission stays the same: achieve the exceptional!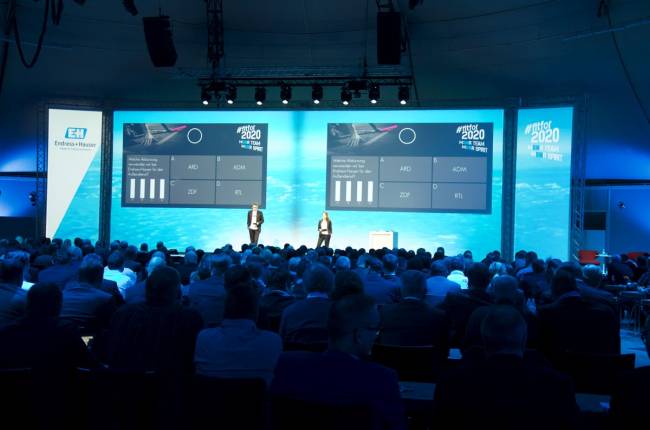 Finding new approaches.
As a digital agency, we are the specialists in new digital applications. From mobile apps to sales support to interactive highlights for your exhibitions and events, we make your message digital. We're your go-to creative digital agency — and more besides. We're the successful experts you need for the latest media technology.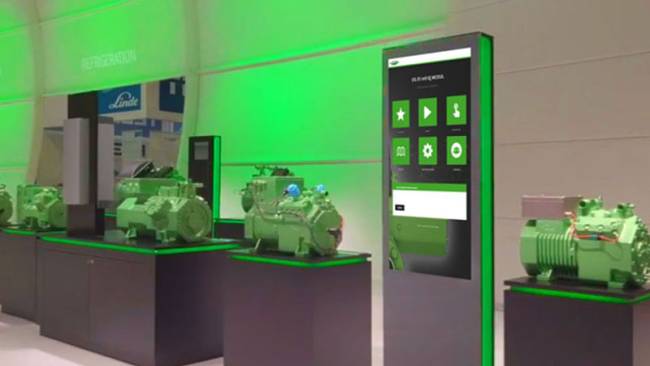 Our portfolio of services includes:
Interactive touchscreen applications
Exhibition and event apps including audience response systems, agendas, feedback, media, and more
Exhibition games such as touchscreen memory or quiz games
Mobile product brochures
Mobile exhibition invitations
Consulting for digital media technology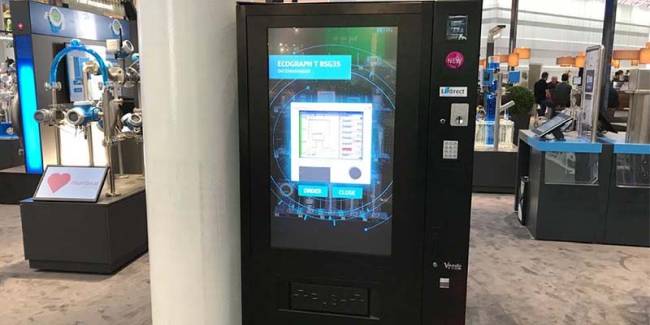 With digital know-how and strong partnerships.
Our mission as a digital agency is to inspire our clients with digital concepts, and turn these concepts into unforgettable content. We work with an eye to long-term collaboration. That means we consistently give our all and make use of the latest tools and devices to captivate your target audience. Because we believe that close collaboration is the key to outstanding solutions.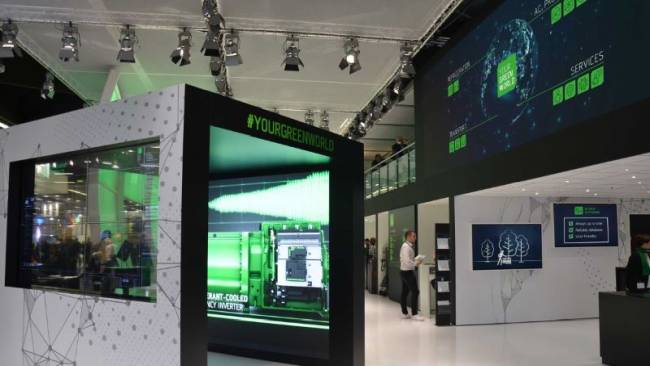 Around the world and right where you are.
Digital communication transcends language and works around the world. We support our customers in China, the USA and Europe alike with smart digital solutions. And we chose our headquarters carefully with this in mind. Our media agency is located just inside Germany, close to the border with France and Switzerland. In other words, right in the heart of Europe. With easy access to the A5 motorway, the ICE high-speed train network and EuroAirport Basel, we've never yet found a customer we couldn't reach or a project we couldn't complete. Active around the world and right where our customers are. Our dedication knows no bounds.
Since 2005, with no end in sight.
Start-ups are good, experienced specialists are (usually) better. Our customers can rely on our sound knowledge and our track record of successful digital projects. After studying theatre, film and television, spending years at different agencies and working for Mercedes-Benz, Siemens, Deutsche Post, IBM, Bosch and many more, Eberhard Freiensehner set up his own business in 2005. His wife Stephanie, a trained architect, puts her intuitive feel for shape, structure and colour to good use managing the creative design process. Over the years, we have done more than just hone our expertise in exhibitions, events and media. We have developed into a specialist provider of digital solutions. Our bits and bytes leave an impression — today, tomorrow, the day after and the day after ...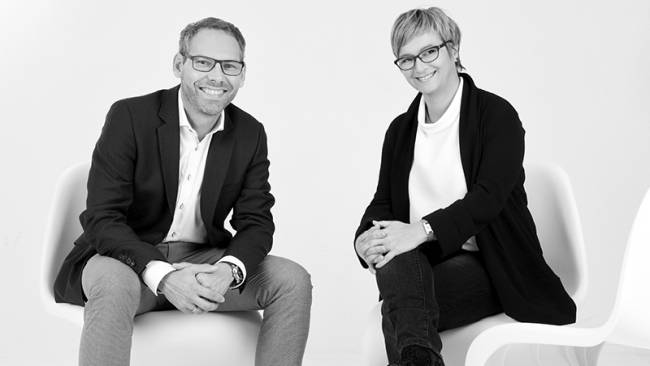 Marketing Director for Central Europe


"Ich arbeite mit dem Team von commacross schon fast 10 Jahre erfolgreich zusammen. Immer wieder frische Ideen für emotionale Live-Kommunikation, perfekte Organisation und hohes persönliches Engagement. Das macht Spaß und sorgt für richtig gutes Event-Feedback bei unseren Kunden."


Head of Events, Digital Media and Promotions


"Seit Jahren schätzen wir die Kreativität und das Engagement von commacross. Insbesondere bei den Highlightinszenierungen und den digitalen Medien für unsere Leitmessen. Das Team macht einen richtig guten Job."


Kerstin Löffler, Faller Packaging

Head of Marketing & Innovation


"Commacross ist seit 2019 unser Partner für die Entwicklung von Medien und das Design unseres Messestandes. Wir schätzen den kreativen Dialog und die reibungslose Zusammenarbeit."


Peter Schönenberger, Sauter

Head of Marketing and Product Management


"Zur Weltneuheiten-Präsentation auf der Messe ISH hat uns commacross bestens unterstützt. Innovative Medientechnik, attraktiver Content und eine starke Inszenierung."


"Unser 50jähriges AUMA-Jubiläum war ein sehr, sehr großer Erfolg für Kunden, Partner und Mitarbeiter. Das ideenreiche Event-Konzept und das zielgerichtete Projektmanagement über fast zwei Jahre waren dafür der Garant."


Heiko Braun, Zehnder Group Deutschland

"Eberhard Freiensehner und sein Team sind ein wichtiger Agentur-Partner für uns. Die Digitalisierung ist für Zehnder eine große Herausforderung und commacross bietet diverse Lösungen für erfolgreiches Marketing auf Messen und Events."


Referent Messen und Ausstellungen


"Commacross bietet innovative Messe-Kommunikation. Wir nutzen zum internen Team-Briefing die Messe-App von commacross. Eine tolle Lösung für schnellere Kommunikation."


Jan Friedrich, Bucher Hydraulics

"Bereits in den ersten Gesprächen hatten wir ein sehr gutes Gefühl und sind nicht enttäuscht worden. Commacross ist ein Partner für die Zukunft."


Sandra Parpan, ARGO-HYTOS GmbH

Group Marketing Service & Communication


"commacross ist ein schneller, flexibler und jederzeit engagierter Partner. Eine Agentur, auf die man sich jederzeit verlassen kann."


Head of Marketing & Communications


"Die Entwicklung der interaktiven WebApp-Produktpräsentation hat mit commacross prima funktioniert. Die WebApp ist alle drei Tage auf der Messe stabil gelaufen; wir hatten keine Ausfälle."

Your contact
Eberhard
Freiensehner
Inhaber, Geschäftsführer

Stephanie
Freiensehner

Architektur, Design, Szenographie